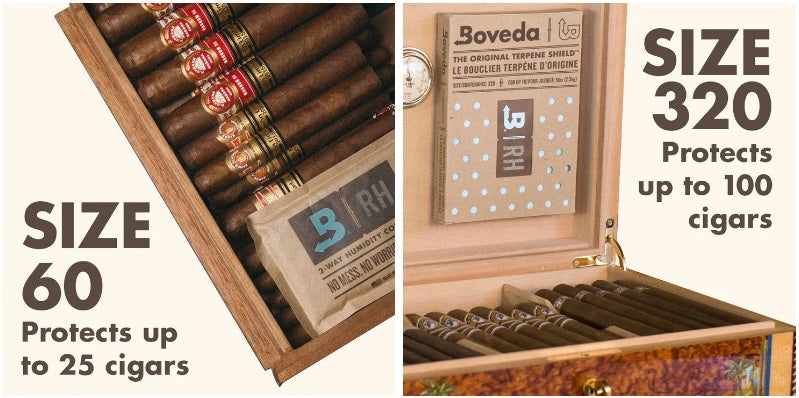 RH (Relative Humidity) impacts how your cigars taste, light, and burn.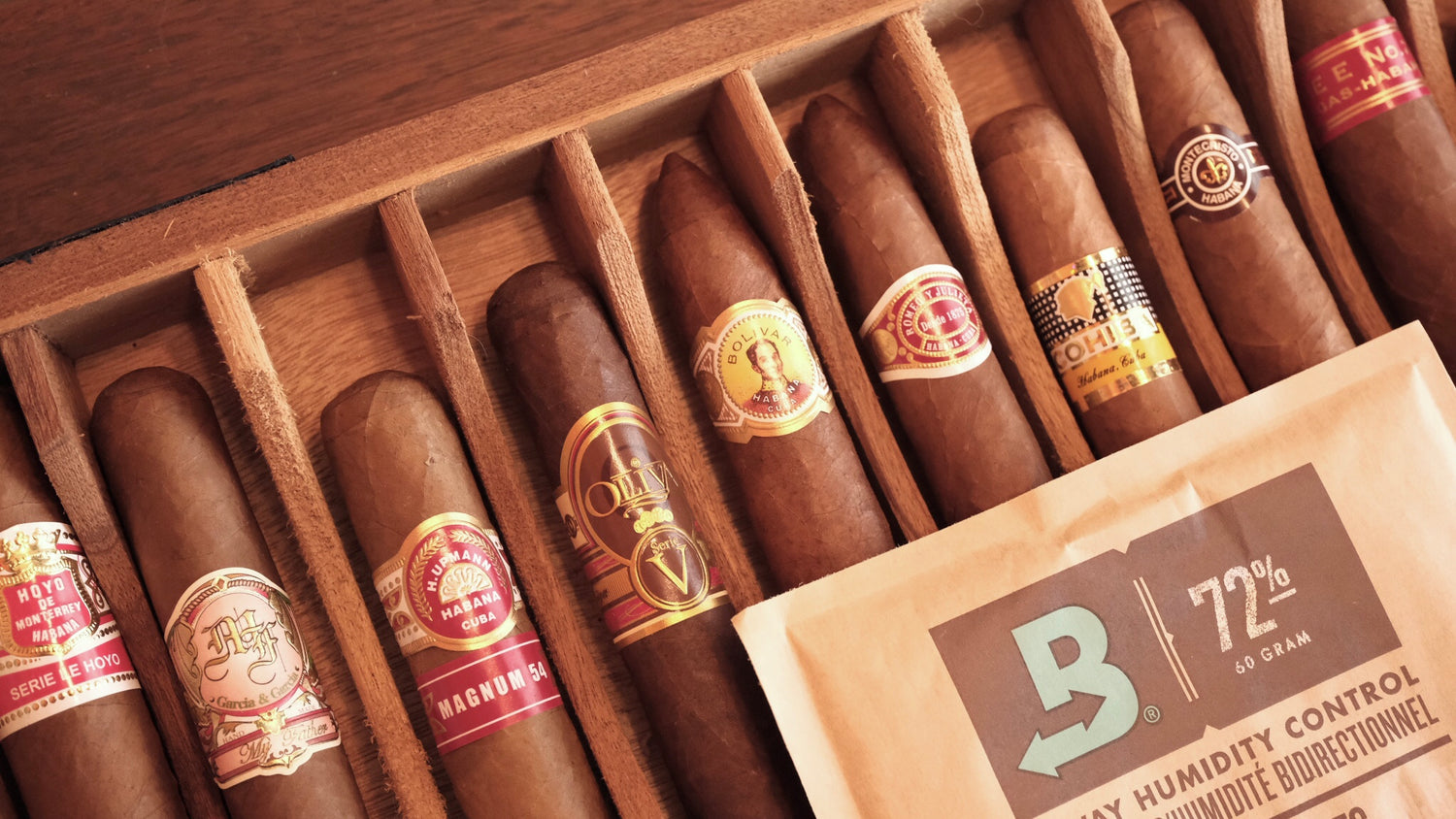 Boveda for Cigars
Choosing the right humidity levels depends on the condition of your cigars, your humidors, and the climate. There are many factors that can affect the condition. We recommend keeping your cigars at 65% RH to 69% RH levels for a great smoke.
For Cannabis Flower
58% - suitable if you live in humid environment or if you prefer drier buds.
62% - suitable for drier climate or prefer more sticky flower.